Concept of the « Initiatory Journey »:
An inner awakening for more clarity of the SPIRIT,
development of the SOUL and the well-being of the BODY.
For the Clarity of the SPIRIT
Meditating, becoming a subtler, enlightened Being.
Freeing yourself, going up to be in contact with your Divine essence...

For the Growth of the SOUL
Harmonizing and balancing your internal energy.
Aligning your Chakras and Energy Bodies
Communion with your soul

For the Well-Being of the BODY
Knowing and Respecting your Body
so that it Becomes the Temple of Your Evolution
Awakening your potential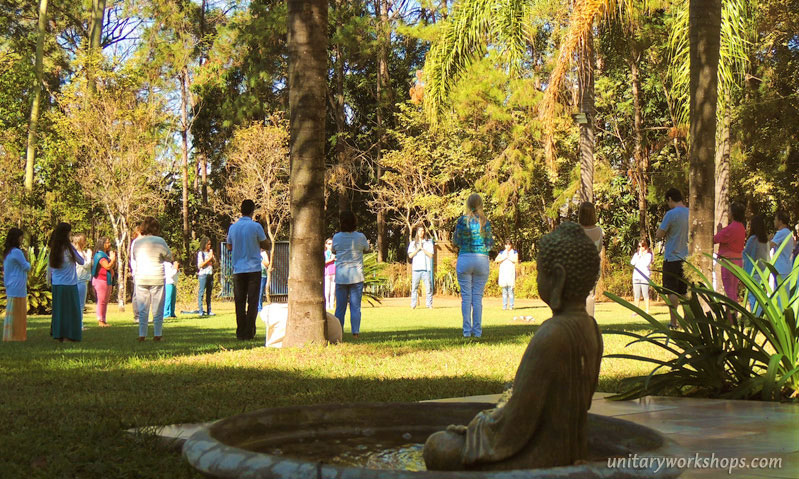 "This is my first workshop. Most of all, I feel like really changing my energy. I feel much more pure, more connected, more like myself. For me, it was a little bit difficult to follow sometimes, especially at the end of the day. Some moments were too much for me. But I think what is important is this feeling inside of me that I'm more connected and that I have done some important work on myself. So I feel now very motivated to go on with this energy inside of me and keep on improving myself. I really enjoyed working with this group of people and I enjoyed every day with each of the facilitators and each day,
all was very important for me."
Veronica